Acer Awarded Silver Class Distinction in the S&P Global Sustainability Yearbook 2022
TAIPEI, TAIWAN (March 7, 2022) Acer Inc. (TWSE: 2353) has received a Silver Class distinction for the second year in the S&P Global Sustainability Yearbook, which features only the top ESG (environmental, social and governance) scoring companies. In addition, Acer has been listed in the MSCI ESG Leaders Indexes for the eighth year, garnering the best rating of "AAA" [1] that represents the top 2% in the category of technology hardware, storage and peripherals industry.
To receive the S&P Global Sustainability Yearbook Silver Class Sustainability Award 2022, Acer was assessed among over 7,500 companies in the latest Corporate Sustainability Assessment (CSA), Computers & Peripherals and Office Electronics category, and scored within a range of 1% to 5% of the industry's top-performing companies' score.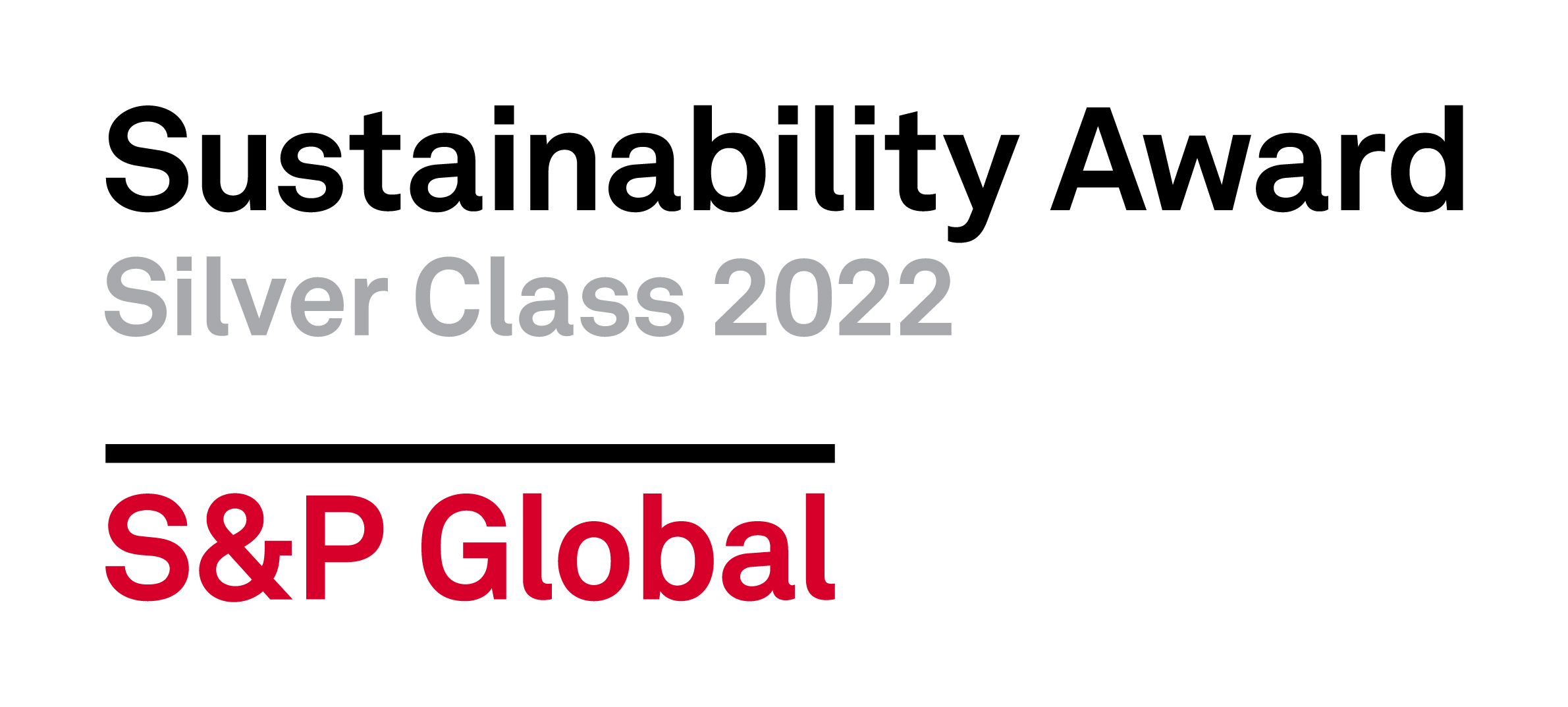 MSCI ESG Indexes are designed to support common approaches to ESG investing, and help institutional investors more effectively benchmark to ESG investment performance as well as manage, measure and report on ESG mandates.
Acer has stepped up its corporate responsibility efforts in response to the growing urgency of climate change. In 2021, Acer joined the RE100 initiative and pledged to source 100% renewable energy by 2035. In addition, Acer declared its mission to help tackle environmental challenges with its "Earthion" platform that unites the strengths of its employees and supply chain partners, and expands the circle of impact of its sustainability efforts. These strengths and efforts are exemplified by the Acer Vero series of green products made with recycled materials, such as post-consumer recycled plastic, recyclable packaging, and ocean-bound plastic waste.
The transparent reporting of Acer's responsibility efforts continues to gain recognition from global sustainability indices and win industry accolades for ESG performance of organizations. In 2021, Acer was also listed on the Dow Jones Sustainability Indices (DJSI) Emerging Markets Index for eight consecutive years, and the FTSE4Good Emerging Index for the sixth year.
[1] ​ ​ MSCI Rating as of November 26, 2021