Acer Products for Varied Lifestyles Receive Red Dot Awards for Design Innovation
Acer's winning entries feature gaming and consumer laptops, eco-friendly display devices, an all-in-one desktop, smart speaker, and mobile connectivity device
TAIPEI (June 19, 2023) A range of Acer devices received the 2023 Red Dot Award and were recognized for their design quality and ingenuity. The Predator Triton 17 X, Predator Helios Neo 16, and Acer Chromebook 516 GE gaming laptops, as well as the Acer Swift 14 and the Acer TravelMate P6 14 make up the suite of laptops awarded by the Red Dot jury. A pair of environment-friendly products also made the list with the Acer Vero CB3 series monitor and the Acer Vero PL2520i laser projector. The Acer Aspire S all-in-one PC, Acer Connect Enduro M3 5G Mobile Wi-Fi Router, and the Acer Halo Swing Smart Speaker round up the winning entries chosen by the Red Dot body.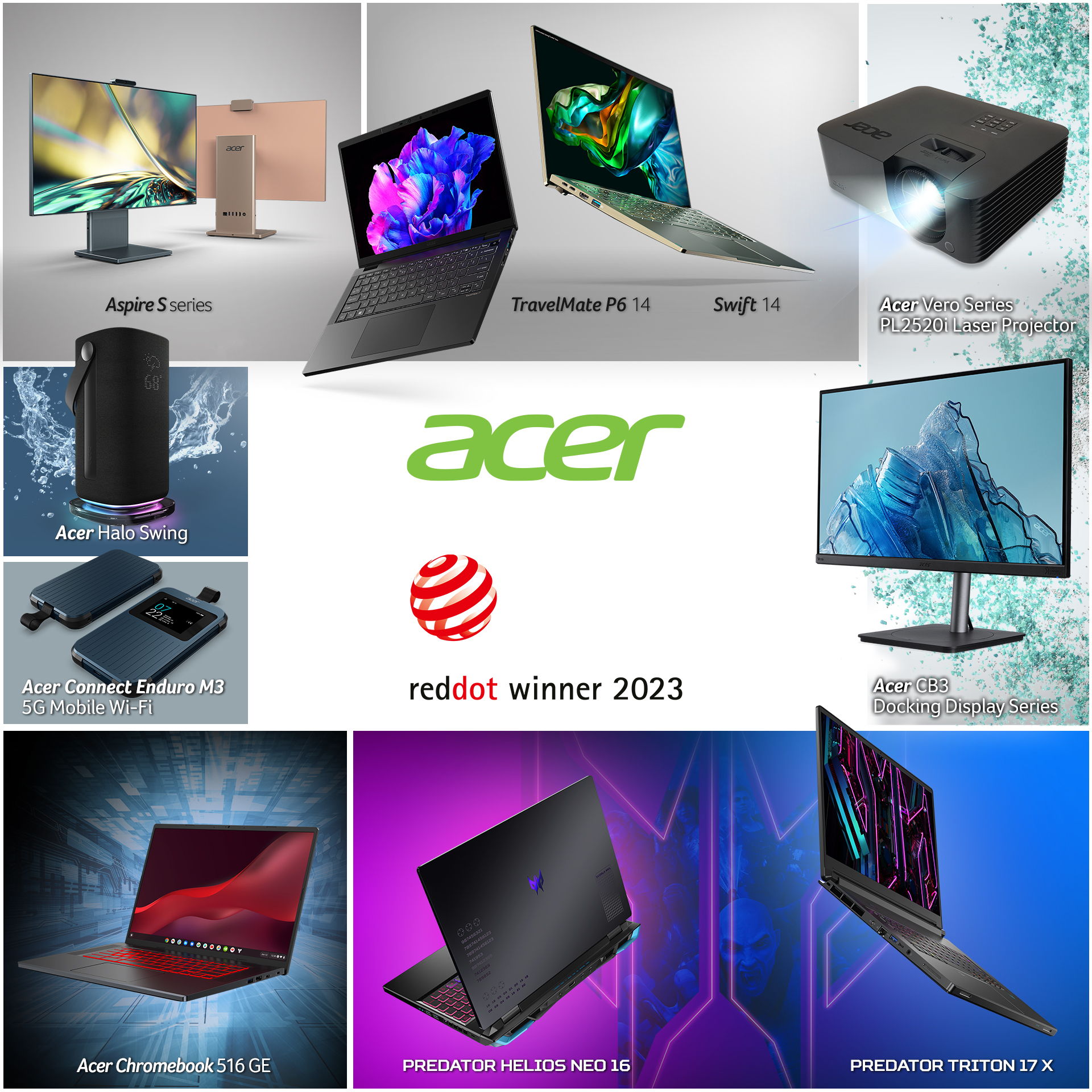 As an internationally established design competition, the Red Dot distinction is bestowed on outstanding designs which has helped increase global visibility and credibility for various products and brands through the years. A panel of 43 design experts from different industries and practices conducted an on-site assessment of the products for the first time in three years, based on the criteria of product design, quality, and innovation. The Acer devices were among more than 7,900 entries for this year, with participants ranging from around 60 countries globally.
Acer Red Dot Awardees: Product Design 2023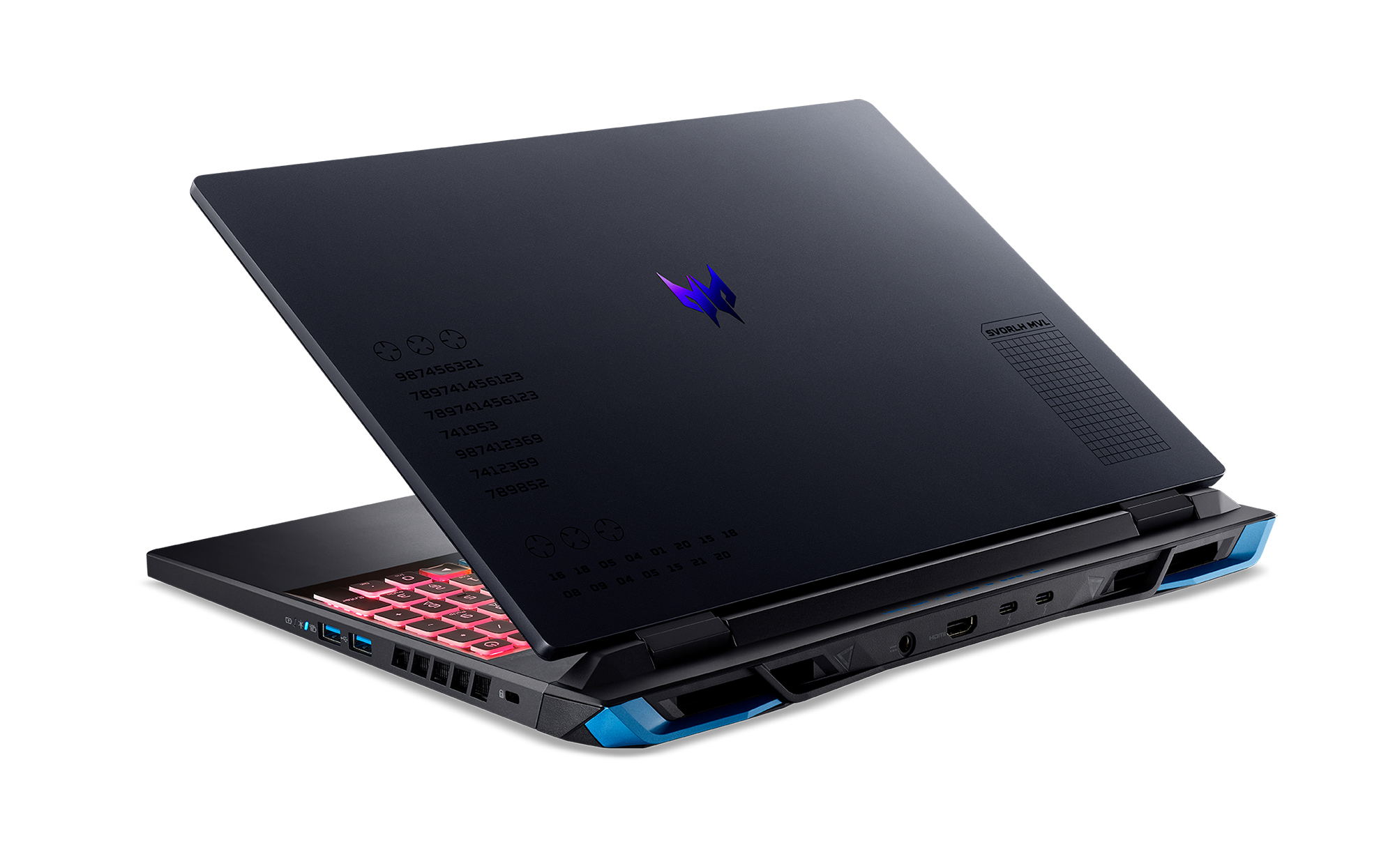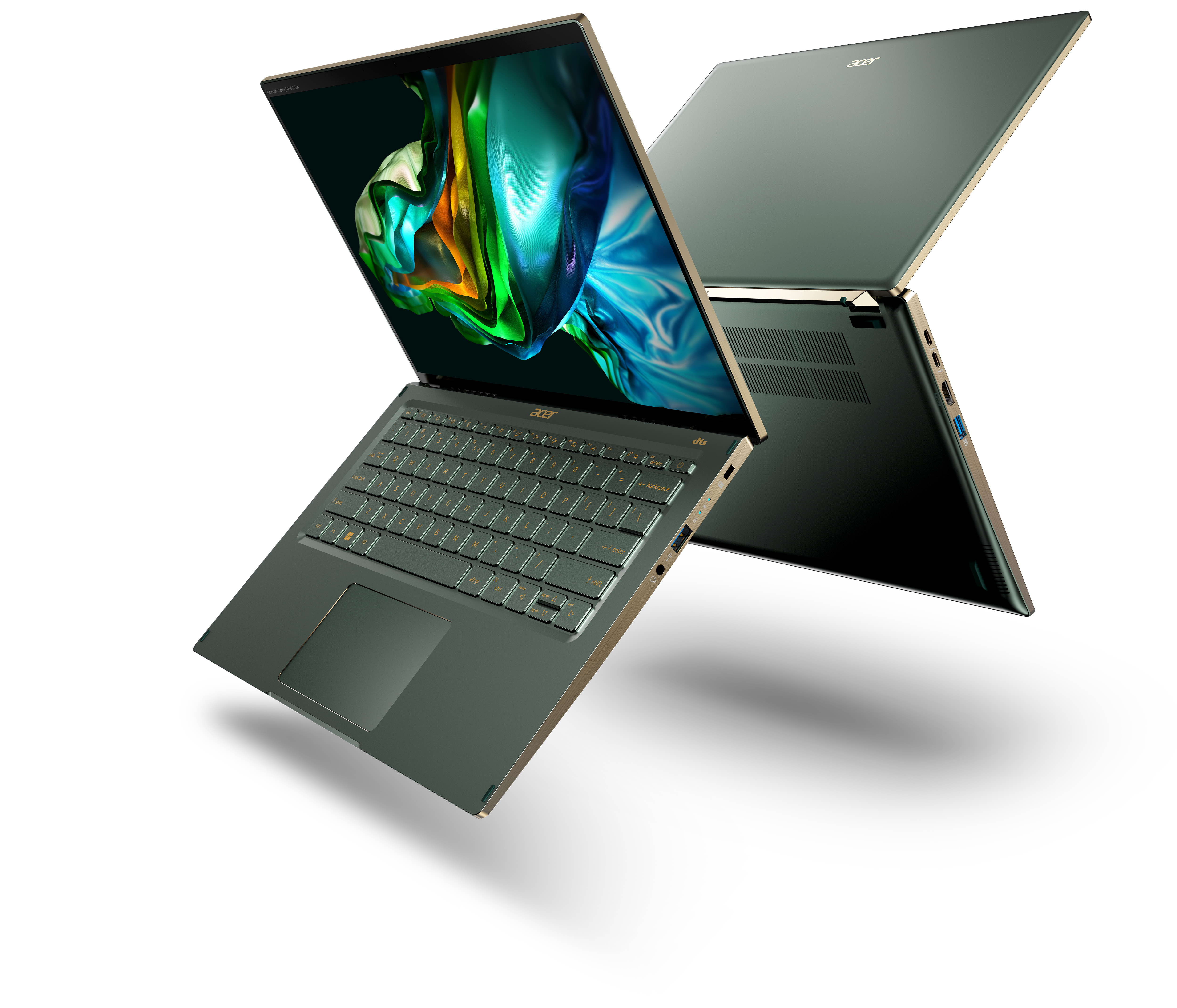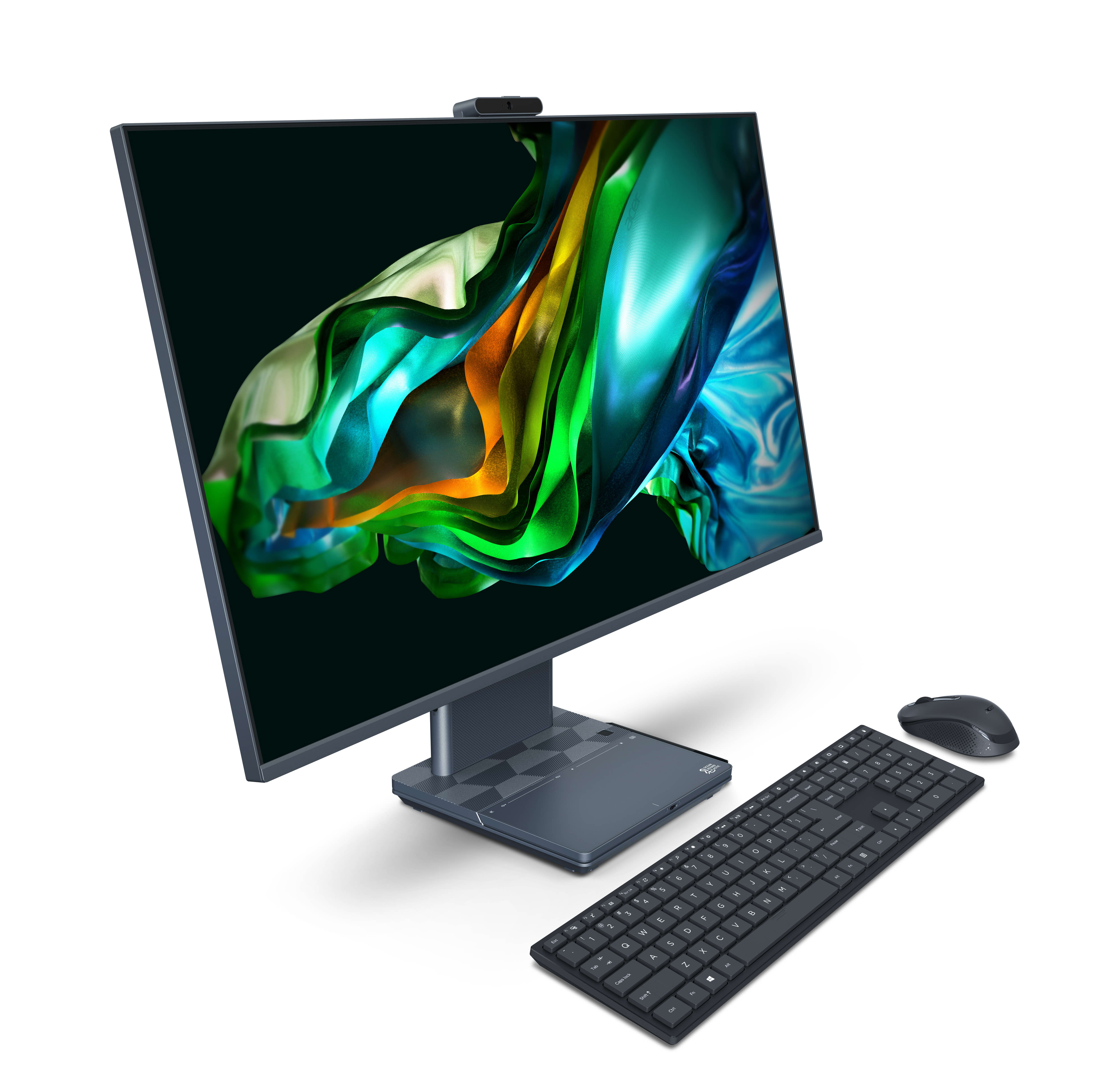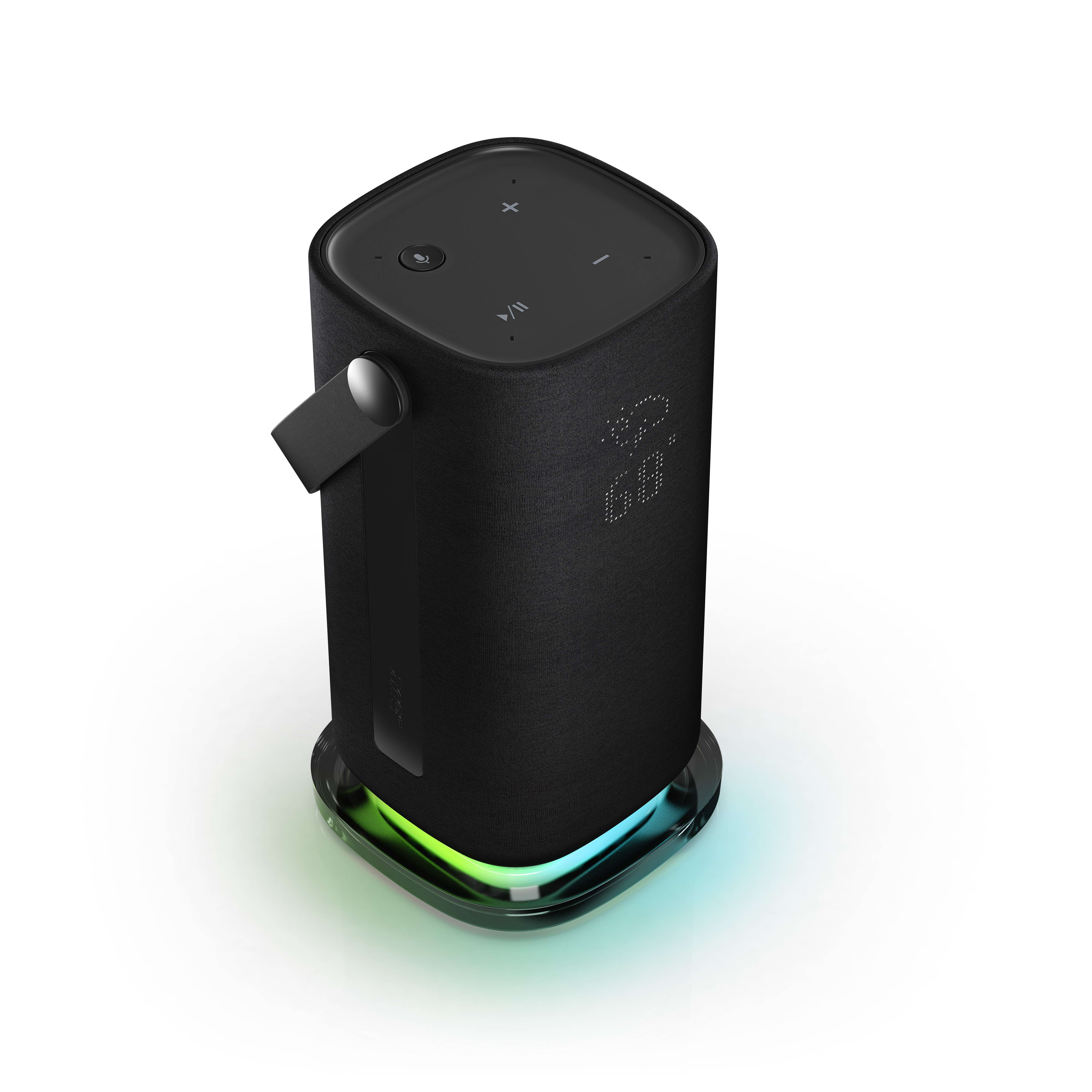 ​
[1] ​ Specifications may vary depending on model and/or region. All models subject to availability.
​[2] Acer TCO-certified models are identified with the "TCO" suffix in the model name (ex: ​ XXXXXX-XX-TCO). For more detail on Acer TCO-certified products, please click here (https://tcocertified.com/product-finder/).
​[3] EPEAT registered where applicable. EPEAT registration varies by country. See www.epeat.net for registration status by country.
​[4] Compared to the Acer P5535 projector (lamp-based). ​
​[5] Google, Google Assistant, and Google Fast Pair are trademarks of Google LLC.