Acer Donates Notebooks and Tablets to Lyceum Grono School in Ukraine to Enhance Student Learning
TAIPEI (January 16, 2023) Acer announced to donate notebook and tablet PCs to the Lyceum "Grono" School in Lviv, Ukraine to support the school's drive to enhance student learning and robotic training. Acer is committed to contributing toward social responsibilities for which education is one of its key focuses. As a technology company, Acer seeks to promote digital equity, breaking the barriers between people and technology.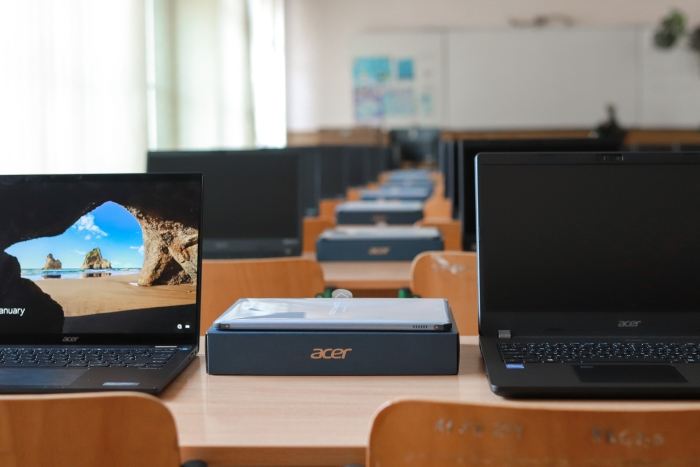 The Acer notebook and tablet PCs will replace the outdated equipment in the school's computer labs utilized by nearly 1,200 primary, lyceum (secondary), and gymnasium (preparatory high school) school students for computer science studies. The tablets will be used together with other hardware for robotics training classes. This donation was made together with Taiwan's Ministry of Digital Affairs.
"The donated laptops will provide our students with the opportunity to work individually and creatively implement their projects, including participation in international competitions," said Somyk Nataliya, principal of Lyceum "Grono" of the Lviv City Council, "We express our sincere gratitude to MoDA and Acer for this support, which will give the possibility of further intellectual development of our children."
"Acer's donation to Lviv Grono school is another step to enhance education which is critical for our next generation," said Dmitry Elizarov, General Manager, Eastern Europe and Ukraine, Acer, "We have closely cooperated with the Ministry of Education and Ministry of Digital Transformation in Ukraine in recent years and are committed to offering a wide range of high-quality Acer products with extended warranty service."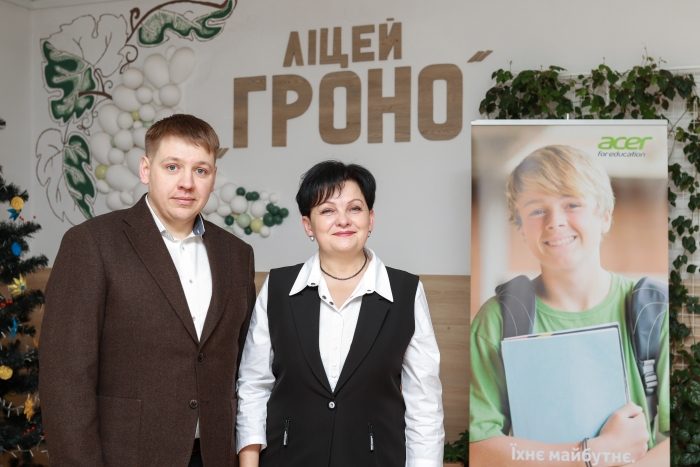 Acer's recent support for education in Ukraine includes supplying thousands of notebooks for the government's "Laptop for Every Teacher" initiative and donating notebooks to Mariupol teachers for remote work and tutoring as part of a volunteer initiative.
Around the world Acer has been helping disadvantaged groups through education, such as providing computers for the blind and teaching them to use assistive technology, and refurbishing computers and providing literacy education for veterans to help them get into the work force. Acer has also offered apprenticeships in support of vocational training.