Acer Wins iF Design Awards in 2021 for ConceptD and Predator Devices
Porsche Design Acer Book RS also receives an award
TAIPEI, TAIWAN (May 25, 2021) Acer earned iF Design Awards 2021 for its ConceptD 3 Ezel notebook and ConceptD 300 desktop for creators, its Predator Triton 300 SE gaming notebook and Predator X34 S gaming monitor, and the Porsche Design Acer Book RS / TravelPack RS. These prestigious awards recognize Acer's distinctive and well-crafted product designs, and are another installment in Acer's history of success at the competition: Acer holds titles such as "Top 50 (of 5725) Companies 2017-2021," and "Top 3 (of 796) Taiwan 2017-2021," and more.
The iF Design Awards is an internationally celebrated design competition that has championed "Design for Good" since 1953, abiding by principles such as affecting social change through design and raising public awareness of the role design plays in our lives. Acer's submissions were judged by a panel of 98 international, independent design experts who considered nearly 10,000 submissions from around the world.
Porsche Design Acer Book RS Notebook & TravelPack RS
The Porsche Design Acer Book RS is a meticulously crafted notebook that has been stripped right down to the essentials, embodying Porsche Design's design philosophy of optimizing function. The notebook features an antimicrobial touch display, a glass touchpad and unibody hinge that elevates the notebook as it opens, serving to improve thermal performance by allowing more air intake from the underside of the computer. Topping everything off is a carbon fiber cover that adds a flare of character and echoes decades of motorsports designs.
The notebook is accompanied by a remarkably practical travel pack consisting of a mouse, mousepad, pouch and sleeve – all connected via concealed magnetic clasps for quick and efficient use.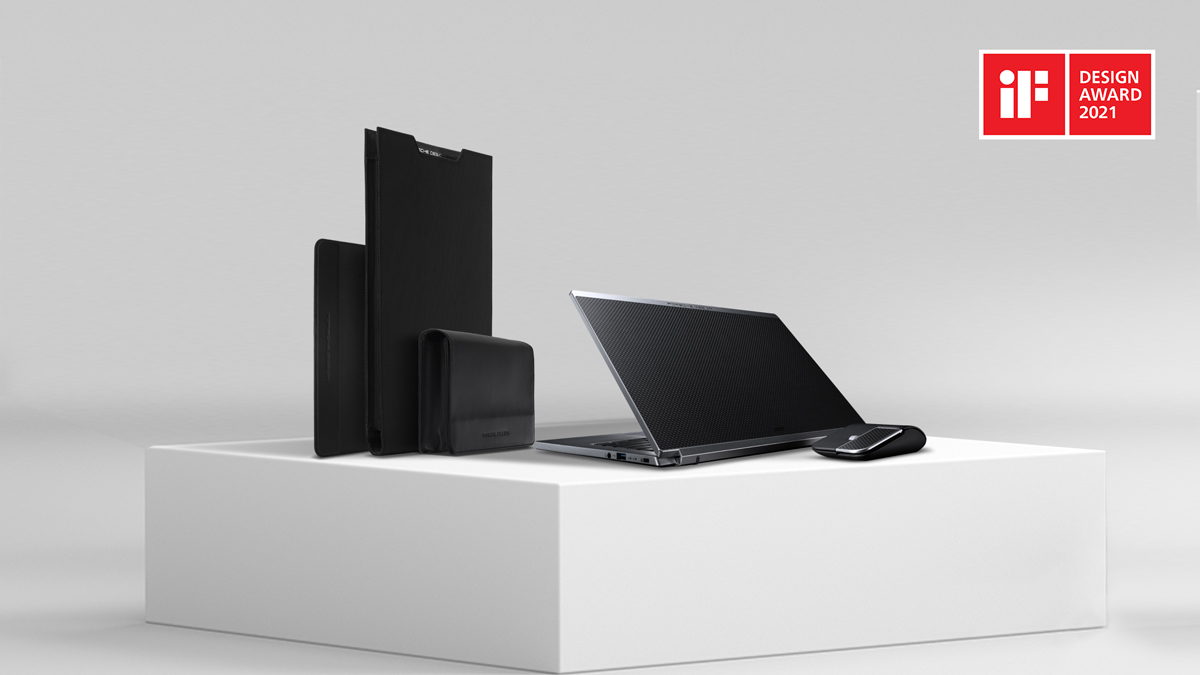 ConceptD 300 Desktop
The ConceptD 300 is a unique workstation made especially for creators, offering the superb performance normally seen in a larger-sized device fitted into a mid-sized tower that can fit into almost any workspace. Its clean, minimalist design gives it an aura of refined elegance and hides a number of unassuming yet thoughtful touches. From a warm amber ambient light on the chassis' top surface to ergonomically arranged ports on the front, the ConceptD 300 combines a 40-dBa quiet operation with a user-friendly usage experience to help creators find and maintain their flow.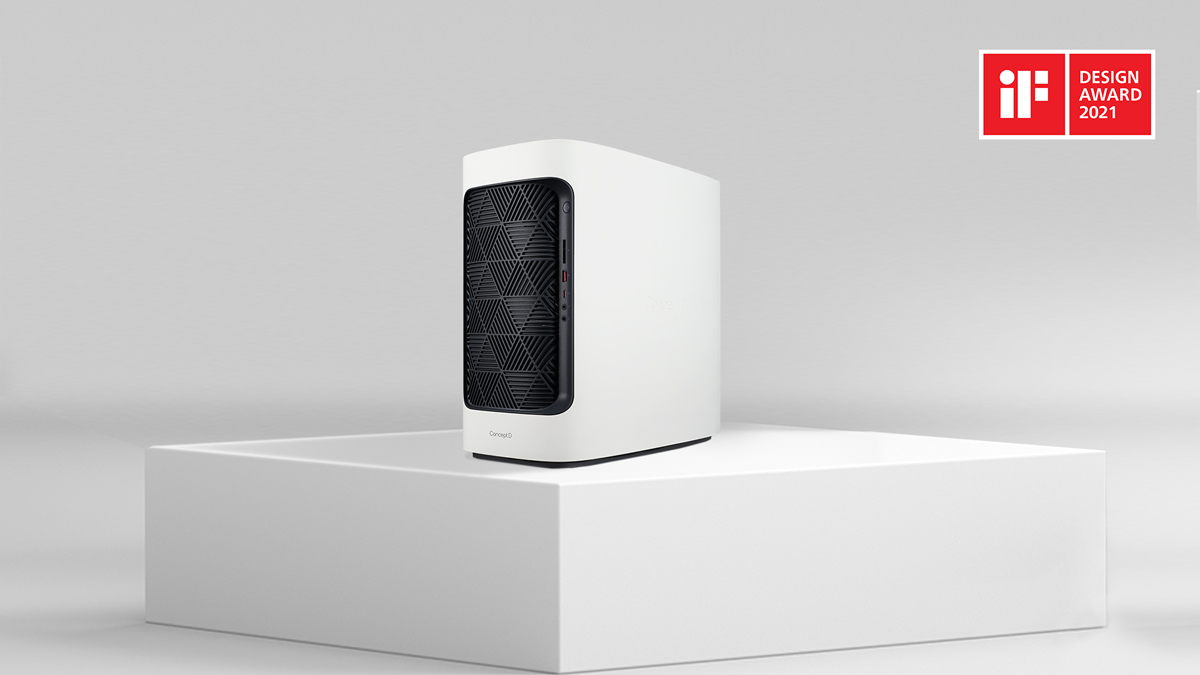 ConceptD 3 Ezel Notebook
The ConceptD 3 Ezel notebook is a versatile creative toolbox with a long battery life, created in the belief that creativity can happen anywhere and everywhere. Its form factor enhances the productivity of creative workflows, featuring multiple modes that allow for ergonomic and secure sketching from any angle. Additionally, a PANTONE® validated touchscreen display that allows users to work across displays with minimal color differences. This notebook offers the powerful performance that creators need to sketch, touch-up and present their ideas.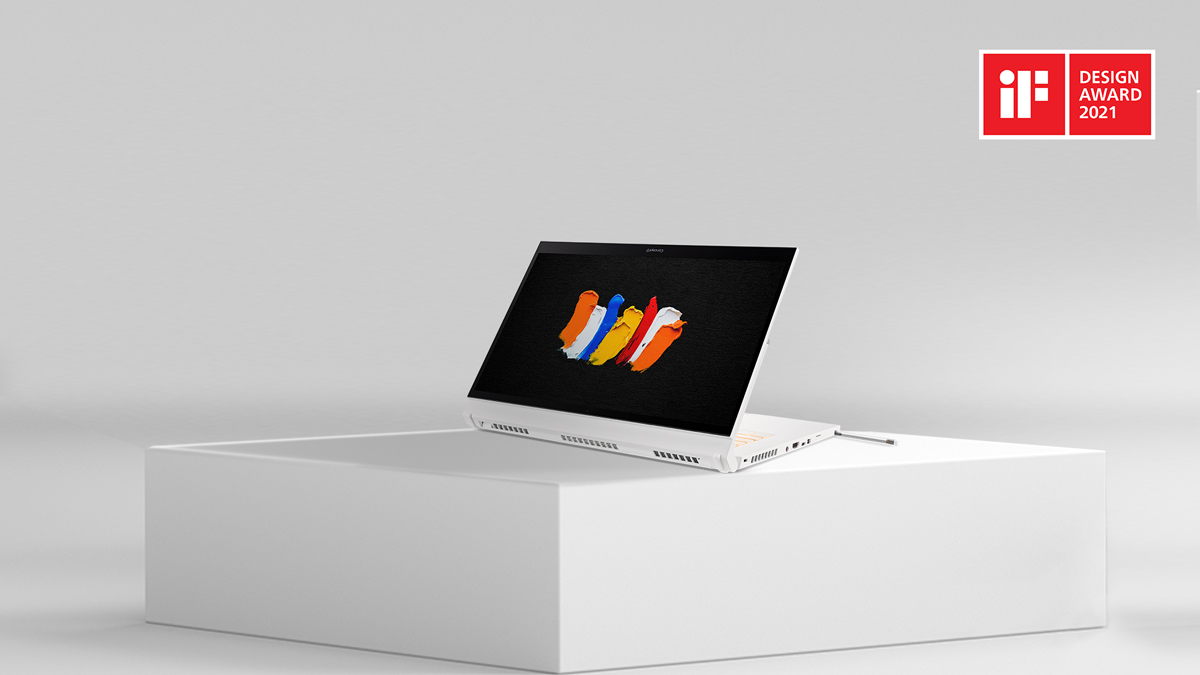 Predator X34 S Gaming Monitor
The Predator X34 S is a curved UWQHD gaming monitor with 98% DCI-P3 gamut coverage to offer gamers the ultimate in immersion. Its angular features and futuristic mechanical details, inherited from Predator's design language, make the monitor seem like it was removed from an alien spacecraft. As a final convenient touch, a ZeroFrame panel and ergonomic stand allow users to find the perfect viewing angle, no matter their desk setup. It also features a handle, making it easier to move the monitor about, and a headphone cradle to help keep the desk tidy.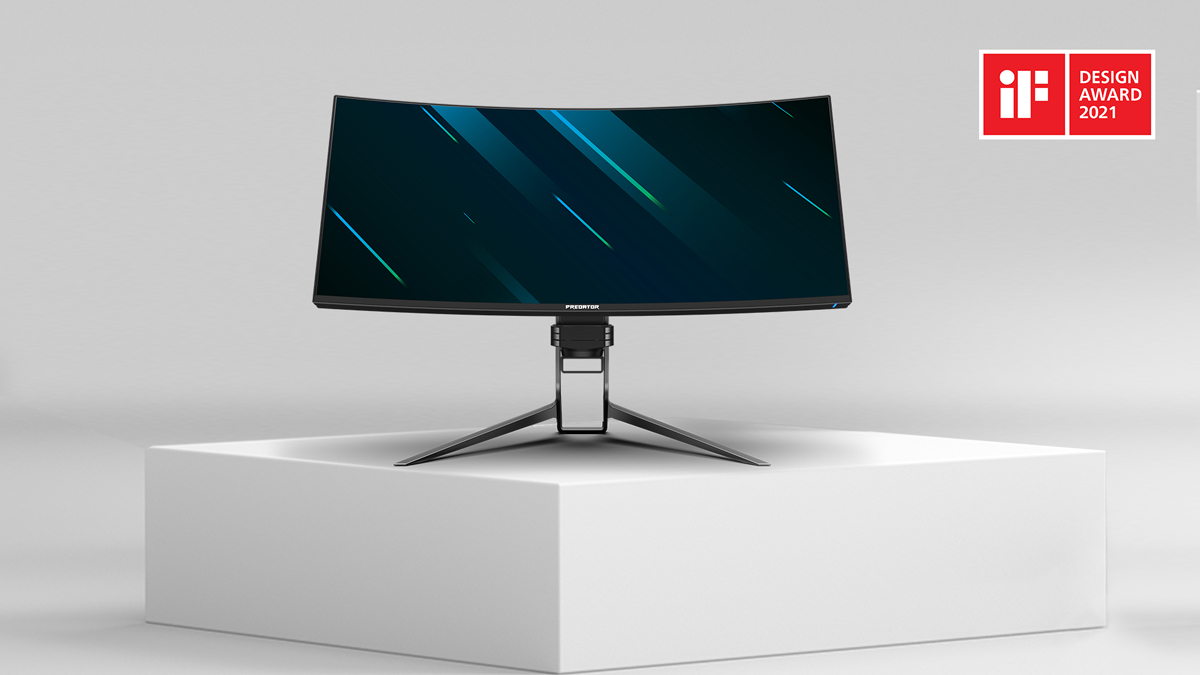 Predator Triton 300 SE Gaming Notebook
The Predator Triton 300 SE is a powerful gaming notebook with an understated look, designed to fit into the lifestyle of those who use their computer in the workplace and also enjoy gaming as a hobby. Despite being chock-full of heavy-duty hardware, the notebook measures in at just 1.7 kg (3.75 lbs) light and 17.9 mm (0.70 in) thin, so users will hardly notice its presence in a backpack or briefcase while on their daily commute. The Triton 300 SE's all-metal chassis, narrow-border display and clean aesthetics make for a great looking device that anyone can appreciate, whether they're concerned with chasing enemies or crunching numbers.